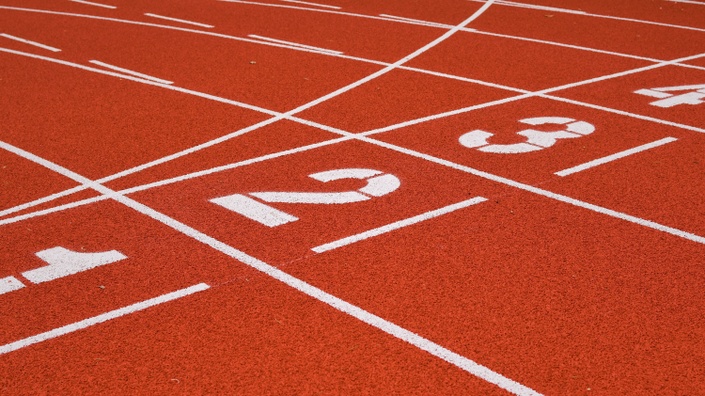 Implementation Matters
Get People Ready for Implementation
USE PROVEN STRATEGIES TO BUILD READINESS TO IMPLEMENT POLICIES, PROGRAMS, AND INNOVATIONS
While change is hard, it is often necessary - particularly now with the consequences of COVID-19 affecting us all. That's why it's important to understand ways to reduce barriers and friction to implementing programs, policies, and/or processes. Join professionals in this online event to gain practical tools, methods, and approaches to enhance readiness and inspire change.
The event was adapted from a one day in-person workshop and includes 4 online components:

2-hour live online presentation on Tuesday, June 9, 2020 (12:00 PM ET - 2:00 PM ET), facilitated by Jonathan Scaccia, Julia Moore, Sobia Khan, and Jenny Kolodny-Goetz (and recorded in case you are not able to attend live)


60-minute virtual small group coffee chats from June 10-17 with event facilitators (with times available for professionals both in North America and outside of North America) - pick your spot on a first-come, first-serve basis


Networking through an online platform


Recorded video discussing the frequently asked questions from the coffee chats

This online event is run by international experts from the Wandersman Center and The Center for Implementation who value real-world applications of implementation science.
Tickets are on sale until June 5.
---
HOW WILL THIS ONLINE EVENT BENEFIT ME?

If you are a professional tasked with implementing a program, policy, or innovation, this workshop is for you.
We welcome participants from a range of settings, including: healthcare and public health organizations; government organizations; community-based organizations; philanthropic organizations; funding agencies; universities and research institutes; and policy organizations.
During this online event, you will:
Build your practical expertise in implementation science, readiness, and motivation


Develop an evidence-based plan to effectively improve implementation and motivate and inspire those around you


Consult with implementation science experts to ask your burning questions


Network with other professionals working in a similar space


Gain hands-on experience through interactive discussions to apply what you've learned to your work
Participation in all components of the online event will occur over Zoom. You will get access to recordings of the event after the workshop.
---
HOW MUCH DOES THE ONLINE EVENT COST?
Tickets are $175 USD or $240 CAD each and include:
Attendance at our 2-hour live online presentation

Participation in one 60-minute small group virtual coffee chat with two of our facilitators

Access to our online platform to network with other professionals

Video recording of the online presentation

Video recording of our facilitators' responses to your most frequently asked questions

Materials, handouts, and tools you can bring back to your organization
Discounts available for the following groups:
Students receive 30% off
Organizations purchasing tickets for 3 or more people receive a 30% off (email [email protected] for a discount code)
Email us for further discounts for people working in low- and middle-income countries ([email protected])
"Don't miss this opportunity to gain new insights into implementation science from these amazing facilitators. I attended a workshop they presented. Both the content and facilitation was insightful, engaging, and most of all, informative. A must do for anyone leading change!"
Carla Williams, Senior Program Manager, Canadian Patient Safety Institute
Event Facilitators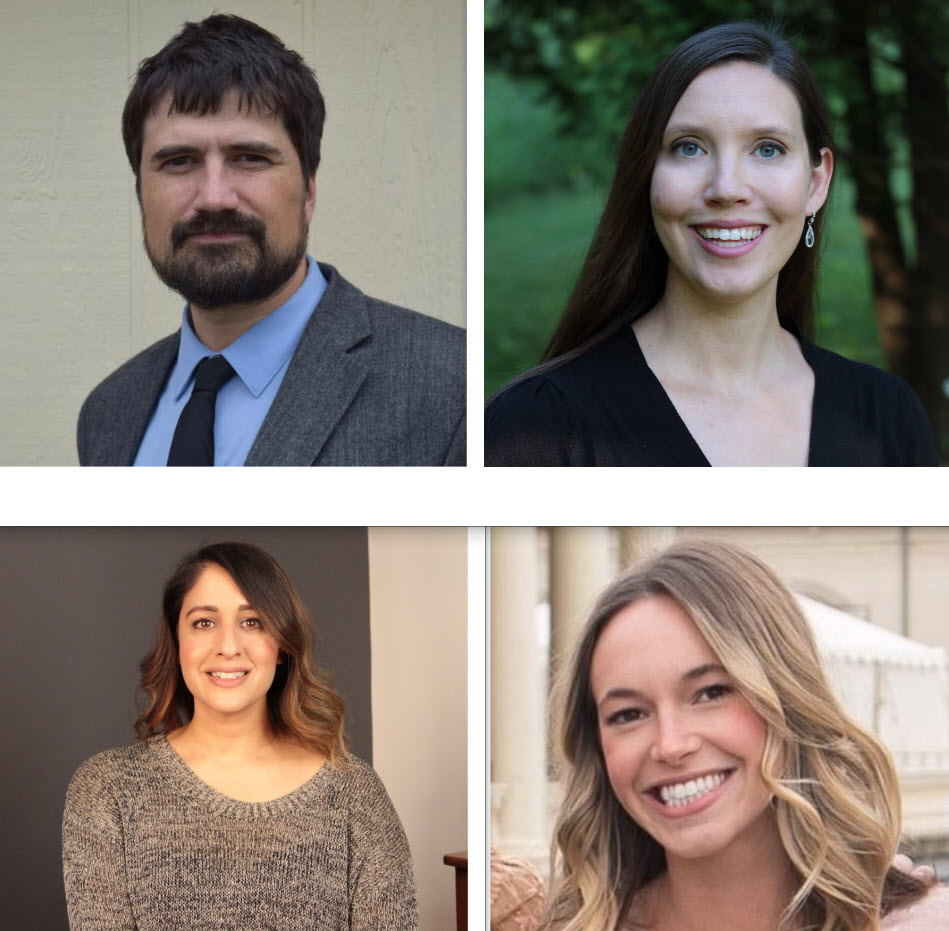 Jonathan P. Scaccia, PhD is the Chief Operating Officer and research at the Wandersman Center. He has extensive experience helping organizations select, adapt, implement, and evaluate community-based improvement interventions. Dr. Scaccia was one of the developers of the R=MC2 readiness model. He received his Ph.D in clinical-community psychology from the University of South Carolina and complete a research program in the US. Dept of Health and Human Services, Office of the Assistant Secretary for Health's Public Health Systems, Finance, and Quality Program.
Julia E. Moore, PhD, is the Senior Director for the Center for Implementation. Dr. Moore has a PhD from Penn State, where she was trained as an implementation scientist, researching the best ways to implement evidence-based programs, but her research background coupled with applied work led to her become passionate about how we apply implementation science in practice. She has supported over 100 implementation projects around the world and trained over 2000 professionals to use implementation science in a practical and accessible way.
Sobia Khan is a Senior Consultant with The Center for Implementation. For over 10 years, she has consulted with organizations and communities to build capacity, develop organizational strategies for implementation, design interventions, and develop evaluation plans. Sobia has a passion for understanding how to practically implement complex interventions in complex systems, with a particular orientation to collective action and implementation of large- scale change in both high income and low-and-middle-income countries. She has co-developed and co-delivered courses that focus on the challenges of implementation in real-world settings.
Jenny Kolodny-Goetz joined the Wandersman Center in 2018. Ms. Kolodny-Goetz is working on projects related to the research of change management strategies to build readiness, and using these strategies in a practical application. She graduated from Philadelphia College of Osteopathic Medicine, earning her Masters of Science in Mental Health Counseling. Her mental health background brings a skillset in counseling techniques, including motivational interviewing, that can be used to navigate readiness-related issues.
WHAT TOPICS ARE COVERED?
Live Online Presentation: Tuesday, June 9, 2020 (12:00 PM ET - 2:00 PM ET)
How can you get ready for implementation?
Learn about the key components of readiness and how you can use a quantitative or qualitative readiness assessment to understand your readiness for implementation
Facilitators will address readiness concerns related to readiness and implementation during COVID-19 and for how we work as the crisis settles into a new normal
We will introduce the Readiness and COVID-19 Tool
Building relationships and collaborations to enhance readiness and inspire and motivate change
Strategically find ways to gain stakeholder support
Learn how to apply a motivational theory of change to inspire others - both related to COVID-19 concerns and other implementation efforts
---
WHAT ELSE DOES THE ONLINE EVENT INCLUDE?
Small group virtual coffee chat with two of our facilitators
(June 10 - June 17, various times available)
Join a 60-minute online informal conversation co-facilitated by experts from the Wandersman Center and The Center for Implementation. Share your experience and bring your questions to the group.

Sign up for your preferred time slot after purchasing your ticket (first come, first served). Each virtual coffee chat will be capped at 20 participants.
Online networking
Connect with other professionals through our online platform.
Video of frequently asked questions
Your facilitators will create a video of their responses to the frequently asked questions that arose during the coffee chats. This recording will be accessible to all participants.
"Really interesting material. In thinking about implementation strategies, it made me think about the need to go deeper on understanding barriers. It is too easy to let people get away with saying the easy and socially acceptable things-not enough time, don't know what to do, etc. And not push to really understand the harder to admit motivational barriers, or the harder to see structural barriers to behavior change."
President and CEO of a health system in the United States
Frequently Asked Questions
What if I can't attend the live online presentation?
No problem! Your ticket includes access to the recording.
What if I can't attend one of the virtual coffee chats?
Your ticket includes access to a video where our facilitators will answer the most frequently asked questions that arose from the coffee chats.
Can I participate in more than one virtual coffee chat?
No, your ticket grants you access to one coffee chat.
Will the virtual coffee chats be recorded?
No, they will not be recorded to ensure confidentiality and encourage easy, informal conversation.
Do you offer any discounts for students?
Yes! We are happy to offer students a discounted ticket for $125 USD or $175 CAD each.
Do you offer an LMIC discount?
People from low- and middle-income countries are welcome to e-mail us to find out about this special rate.
"The applied implementation science workshop is a great resource and primer for anyone wanting to learn more about implementation science. The pace, material and ease of use, made this a highly applicable tool for my current and future work. I would highly recommend this course for anyone wanting to expand their knowledge of implementation."
Tricia Swartz, Care Service Coordinator
Limited spots available - Tickets are on sale until June 5
This course is closed for enrollment.